insanely violent and corny
The show follows a released convict who's catching up to his past.

Immediately in the first episode, the viewer learns that the convict is chasing an old-love. Turns out that she was an accomplice. He is a former master thief.

The show's choice of adding surprise and cliffhangers? "X" is related to "Y".
I honestly think the show is marketed towards fans of UFC.

"Lucas Hood" really learned to fight when he was in jail.
And he always seems to end up in hand-to-hand and/or melee combat.
And damn, it always end in the most violent ways.

All the lines are really corny.
The most refreshing character is Hoon Lee's character who is a transgender, criminal hacker with a lot of wit thrown out with a Southern accent.
3/10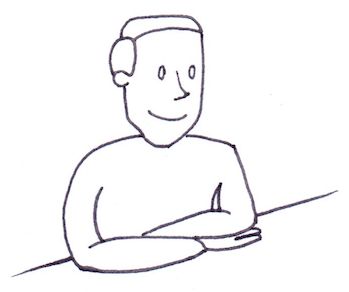 This is man. He knows a lot about many things, such as...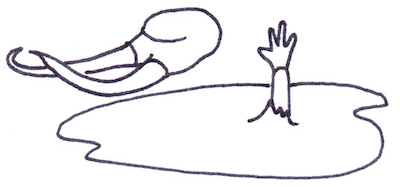 man tar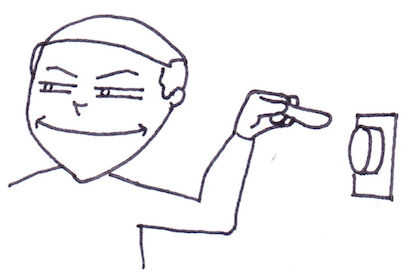 man touch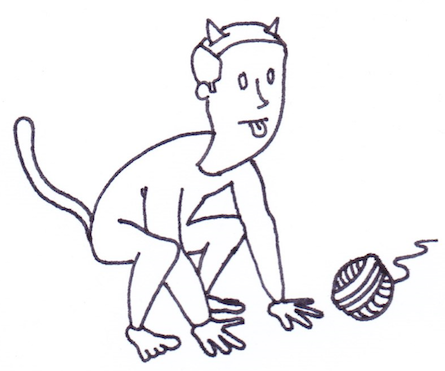 man cat
I never really watched Seinfield but I love Larry David's show Curb Your Enthusiasm.
Larry plays a semi-fictional version of himself. Basically the show consists of Larry walking around LA in baggy clothes and finding himself at the center of everyone's problems.

Some issues are a result of Larry's good intentions. Most are a result of Larry's seemingly unending grumpiness or annoyance of all things petty.
But what makes viewers empathetic towards Larry is that he actually cares about the people around him.
In the most recent episode to my memory, Larry visits a masseuse recommended by his friend Jeff Green (played by Jeff Garlin). Larry ends the massage when the masseuse goes a little too far and after confronting Jeff about the unexpected unhappy ending of the massage referral, Larry decides not to tell his remarkably patient TV-wife Cheryl David, played by Cheryl Hines, because he "stopped it". However, Larry once again finds himself in trouble when Cheryl confronts the masseuse after being tipped off by her fortune teller.

By far my favorite thing is when Larry is in his own world and the only view we get into this world is in tongues or a sweet melody.
9/10
I have never seen a Melissa McCarthy and I gotta say that I liked this movie.
There are scenes that you can tell are improv and Melissa develops a good banter with other characters.

The scene with Kristen Bell getting ready for her date.
All scenes where she crashes the Dandelions meetings.

Summary: Melissa McCarthy is a red-headed, enterprising Nancy Grace lookalike whose fall from grace leads to a new redeeming business venture involves really delicious brownies made by Kristen Bell.
All characters are pretty refreshing for an almost-summer comedy.

Kristen Bell's office boyfriend is a charming jokester in the same-style of Jason Segel.

I still don't like Jason Segel.

Kristen's daugher is funny. And always somehow catches all the inappropriate bits of adult conversations.
The power mom and the Dandelion scout-master (? is that what they're called) has some of my favorite scenes.
Peter Dinklage plays a spiteful ex-boyfriend who is also has a samurai fandom.

Not a revolutionary comedy but it's great for a few solid laughs.
6/10
In typical Tarantino style, suspenseful dialogue stretches tensions in Hateful Eight until it snaps in the most violent fashion.
2 bounty hunters, a captured outlaw, and a sheriff find themselves snowed in a wooden cabin with a seemingly boring group of travelers. As the snow storm progresses, we learn that everyone's true identities are buried deep as their facades start melting away.
I struggled to find what era of movies or story-telling that Hateful Eight was a testament to, a common attribute of Tarantino films. And I'm not saying this is what makes this a good or bad movie. It's me playing Tarantino's game. I looked it up after the movie was over and I recommend everyone to look it up themselves. I believe this film is unique from other Tarantino films because the testament is not to a visual style of a certain era but more a historic interpretation of the progression of events of history.
The most standout hallmark of this movie is the dialogue. The "whodunnit?" situation in the movie presents itself very similar to a game of Clue but the movie does not fall into a trap of submitting viewers to a timeline of process of elimination ("It could'nt have been the Colonel with the Candle in the Library! So who's left?"). The predicament is a swirling stew of hidden identities, unknown motives, and untold pasts coming to a violent boil. Characters constantly poke and test eachothers' identities using the confines of the cabin. Tasks like bringing the horses to the stable or making coffee become oppurtunities to learn more about the other housemates.
The movie is entertaining but it lacks a memorable moments compared to Tarantino's other movies.
"Hey! Close the door! You gotta nail it down! 2 nails! You gotta use 2 nails!"
7/10